Join Us Next Year for Israel 2014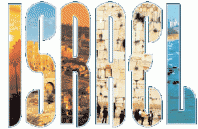 The Land and the Spirit
March 23-April 1, 2014
Led by Rabbi Mendy and Dinie Mangel
The Land of Israel and It's Soul
Trip Itinenary and Registration
The Spirit
You won't just see the land, you will capture its soul

Experience Israel in style
5-star accommodations Gourmet dinning
Luxury coach buses VIP airport service
Privileged Experiences
Guest speakers include prominent politicians (the likes of Netanyahu and Sharansky),
newsmakers (journalists, and movers and shakers in the Israeli scene), and some of the
greatest Kabalists and Torah giants of our time (including Israel's Chief Rabbis) Encounters
with modern, unsung heroes of Israel

An exclusive visit to an IDF base with combat soldiers
Join a group of hundreds of Jews from communities around the globe for a fun-filled trip
infused with genuine Chabad warmth and spirit.
Whether you have visited Israel many times before,
or are visiting for the first time, our itinerary is uniquely designed to provide you with
an experience you'll never forget.


Explore and experience, learn and laugh, be inspired, and actually make a difference.


Visit www.Landandspirit.org
for more details, itinerary, pictures, videos and registration.

For more information call Rabbi Mendy or Dinie at 856-874-1500 ext 303
or email: [email protected] or [email protected]